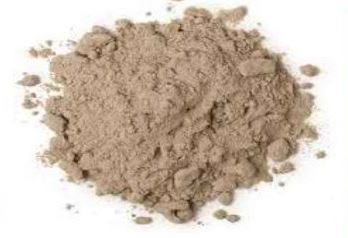 Bentonite is a clay generated frequently from the alteration of volcanic ash,
consisting predominantly of smectite minerals, usually montmorillonitegs.
Sodium Bentonite
Sodium bentonite expands when wet, absorbing as much as several times its dry mass in water.
Because of its excellent colloidal properties,it is often used in drilling mud for oil and gas wells and boreholes for geotechnical and environmental investigations.
The property of swelling also makes sodium bentonite useful as a sealant, since it provides a self-sealing, low permeability barrier.
It is used to line the base of landfills, for example. Various surface modifications to sodium bentonite improve some rheological or sealing performance in geoenvironmental applications, for example, the addition of polymers.
Calcium Bentonite
Calcium bentonite is a useful adsorbent of ions in solution, as well as fats and oils.
It is the main active ingredient of fuller's earth, probably one of the earliest industrial cleaning agents.
Calcium bentonite may be converted to sodium bentonite (termed sodium beneficiation or sodium activation) to exhibit many of sodium bentonite's properties by an ion exchange process.
Some properties, such as viscosity and fluid loss of suspensions, of sodium-beneficiated calcium bentonite (or sodium-activated bentonite) may not be fully equivalent to those of natural sodium bentonite.
Uses of Bentonite
Bentonite extracts the drill cutting from around the bit which is then floated to the surface.
Bentonite seals the drill hole against seepage and prevents wall cavities and leakages.
Bentonite (Drilling mud) served to cool and lubricate the drill bit.
Bentonite form slurry with leakages that is pumped through drill stem and out through drill bit.
Bentonite is also used to make Cat Litter highly used in Western World
Watch the video on the right side to get a visual idea of the product.
API 13-A
BENTONITE API 13A is a pure Sodium based Bentonite.
It is processed from selected ore with high montmorollinite content.
BENTONITE API 13A is used as a viscosifier and fluid loss reducing agent.
It is most effective in fresh water.
It is used as a Primary filter cake building Filtration Control agent in fresh water mud Systems
Pre-hydrated BENTONITE API 13A can be used in brakish and salt water.
It promotes bore hole stability.
6 types of Bentonites-
API 13A- Section 9
(Packing from 25Kg to 1.4 Ton Bags)
API 13A Section-11
(Packing from 25Kg to 1.4 Ton Bags)
API 13A Section-4
(Packing from 25Kg to 1.4 Ton Bags)
OCMA Grade
(Packing from 25Kg to 1.4 Ton Bags)
Iron ore Palletizing Bentonite
(Packing from 25Kg to 1.4 Ton Bags)
Cat Litter Bentonite
(Packing from 5Kg to 50Kg Bags)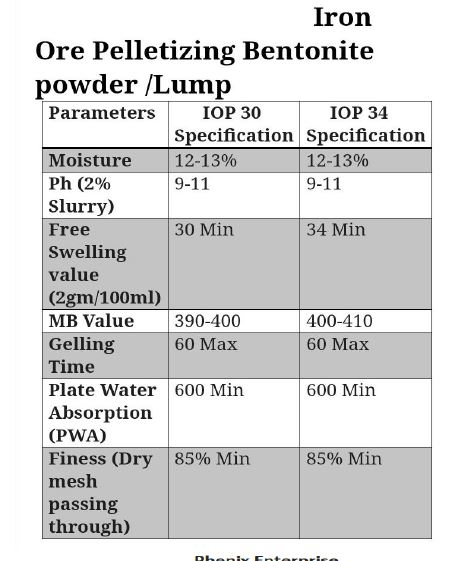 Bentonite Spec Sheet
API 13A- Section- 4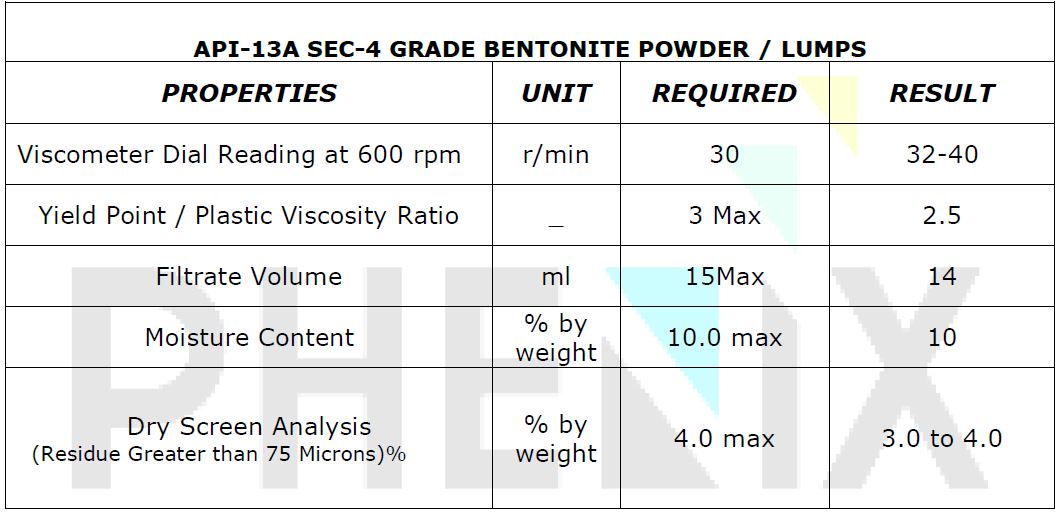 Bentonite Spec Sheet
API 13A- Section- 9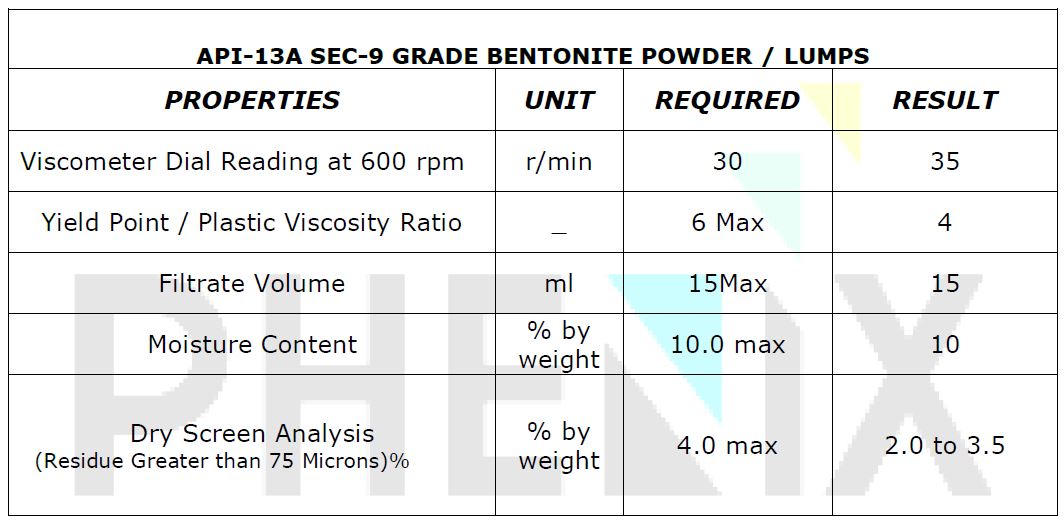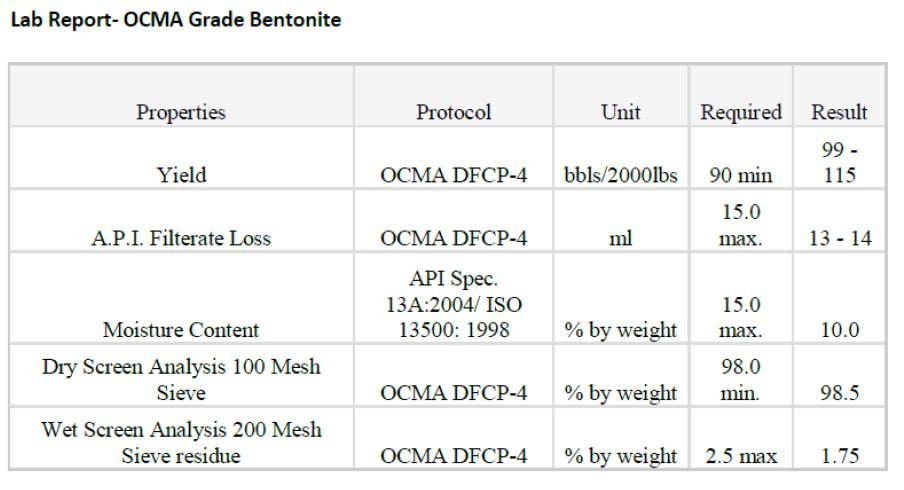 To get a visual clarity on Few of the uses of Bentonite, please watch videos from youtube.